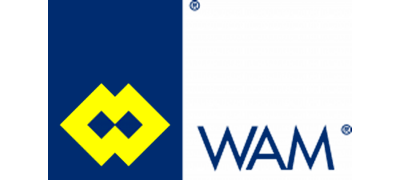 Since WAMGROUP Chairman and C.E.O., Vainer Marchesini, set up his first workshop back in 1969 as a one-man-operation to manufacture screw conveyors, the name WAM® has come to stand for innovation in bulk material handling technology and equipment supply. Today, WAMGROUP manufactures and supplies a comprehensive product range including equipment for Bulk Material Handling, Dust Filtration, Waste Water, Mixing and Vibration Technology.
Strongly focused on the requirements of the market, WAMGROUP aims to produce market-oriented solutions and to turn them into a particularly user-friendly standard. High quality and a price-performance ratio make WAMGROUP equipment the ideal choice for every project engineer and gives the customer the best deal available on the market. Uncompromising dedication to R & D is the foundation of a vast product range and leads time and again to the development of custom-designed equipment from standardized modular components.
More information
Here current events and items published will appear.